Rhema Fellowship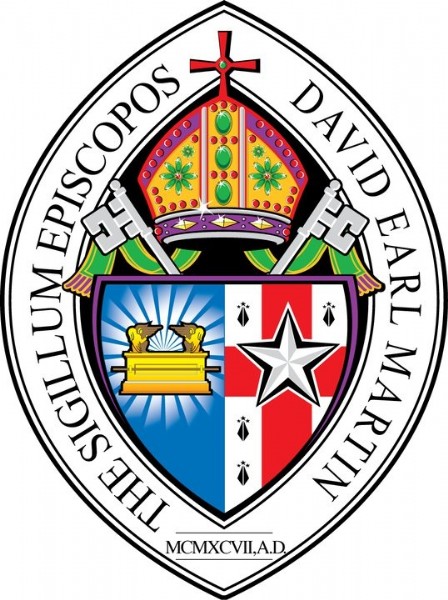 INTRODUCTION:

The Rhema Fellowship provides a spiritual covering for those who desire a standard of excellence in ministry. Joining churches may be under the covering, but not necessarily leave any organization they are currently affiliated with. We are organized, however, we are not an organization.
Members of the Fellowship may proactively withdraw at any time, however, there is an expected level of commitment for those associated with the Fellowship. One should only commit to the Fellowship a level of commitment that you will not be an offense to you and others. It is understood other engagements or obligations may inhibit active participation in various activities or meetings. As a covenant pastor, your willingness to openly communicate and support the Fellowship will be highly beneficial to you. "Remember ye not the former things, neither consider the things of old. Behold, I will do a new thing; now it shall spring forth; shall ye not know it? I will even make a way in the wilderness, and rivers in the desert." (Isaiah 43:18-19, KJV) The Rhema Fellowship is an organized entity, but not an organization.
The Fellowship is designed to enhance you as a pastor and your ministry. The Fellowship will draw diverse men and women who love God of like vision and passion for the advancement of the Kingdom of God. It is our endeavor to exemplify God in all that we do. The Fellowship consists of men and women of God who are real, genuine, and have a heart that is sold out to God. It is our sincere desire to meet your expectations as a spiritual covering. In our quest, we pray that you will be spiritually sensitive and understand that the decisions we make must be beneficial to us as a complete entity.
MISSION STATEMENT:
The Rhema Fellowship exists to train and educate pastors and parishioners alike with strong emphasis on The Word, excellence, spiritual growth, ministry, accountability, and healthy family development. The Fellowship will accomplish this goal by providing conferences, seminars, and workshops directed toward youth, men, women, the church at large, fivefold ministries, leadership, and staff (paid and volunteers). We will provide the opportunity for fellowship and a spiritual covering for those who desire a standard of excellence in ministry.
Our goal shall be accomplished through the fellowship of a broad based network of pastors and churches. Through a disciplined and structured environment, which promotes biblical knowledge, spirituality, physical and emotional health, and prosperity, we shall accomplish our goal. The Rhema Fellowship will strive to provide leadership, guidance, and simplified answers to important ministerial issues, all in an effort to preserve, protect, and promote the testaments, teachings, and traditions of The Church of our Lord Jesus Christ.