David E. Martin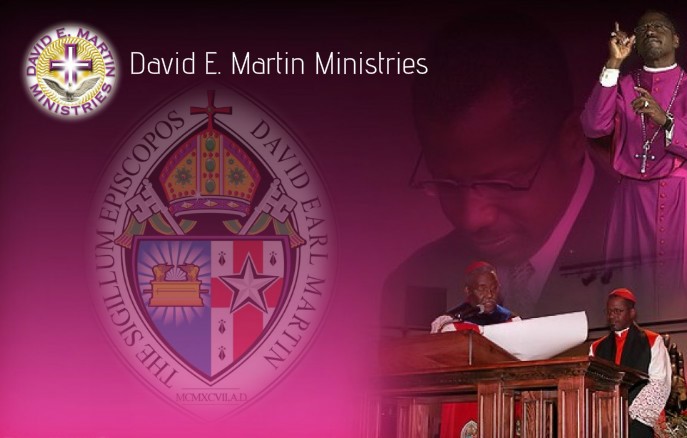 Bishop David Martin resides in Dallas, TX where he is the founder and Pastor of the Gospel Tabernacle Church with over 2,000 members. Through his vibrant ministry, he has been a servant of the gospel of Jesus Christ for more than thirty years, with over twenty years in pastoring.
Bishop Martin is the founder of Rhema Ministries and the presiding Bishop of the Rhema Fellowship of Churches, a fellowship of Christ centered churches and ministries, which recognizes the need for networking, accountability, fellowship, and covering. He has served on the ruling board of the Joint College of African American Bishops whose headquarters are in Cleveland, OH.
Bishop Martin is also an accomplished author, motivational speaker, philanthropist, an acclaimed businessman, and the Chief Executive Officer of David E. Martin Ministries. He has had the support of his lovely wife, Melanie, in excess of thirty years sharing their son, Dadrian. Allowing God to use him under the influence of the Holy Spirit, Bishop Martin ministers fresh revelation in an illustrative manner that leaves a life changing affect.